联合国世界丝路论坛等机构:联合启动《声援"17项可持续发展目标"征文活动(中英文)》
【UNWSF讯】联合国可持续发展(Sustainable Development Goals)缩写SDGs,是联合国制定的17个全球发展目标,在2000-2015年千年发展目标(MDGs)到期之后继续指导2015-2030年的全球发展工作。
2015年9月25日,联合国可持续发展峰会在纽约总部召开,联合国193个成员国在峰会上正式通过17个可持续发展目标。可持续发展目标旨在从2015年到2030年间以综合方式彻底解决社会、经济和环境三个维度的发展问题,转向可持续发展道路。
联合国世界丝路论坛(United Nations World Silk Road Forum :英文缩写UNWSF)是在美国依法注册、经联合国经济和社会理事会登记的非营利性、非政府国际合作的独立法人组织,总部设于联合国总部。关于2022年声援联合国可持续发展目标计划,此活动为充分发挥青年领袖积极参与推动可持续发展目标的活动计划的一部分。
联合国世界丝路论坛声援可持续发展目标,以科技为媒,文旅为线,进行高质量、高层次、高水平的交流,推进实现可持续发展目标发展,面向全球开展"可持续发展目标征文"活动。
联合机构:

联合国世界丝路论坛(United Nations World Silk Road Forum)
扬州公共外交协会 (Yangzhou Public Diplomacy Association)

斯里兰卡-中国社会文化合作协会(Association for Sri Lanka - China Social and Cultural Cooperation ( ASLCSCC ))
南亚中国友好合作组织(South Asia Chinese Friendship and Cooperation Organization)
一、作品主题
紧紧围绕17个可持续发展目标为主题: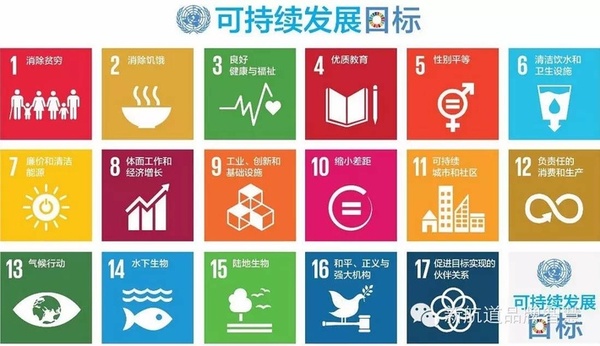 第1项:在世界各地消除一切形式的贫困。
第2项:消除饥饿,实现粮食安全、改善营养和促进可持续农业。
第3项:确保健康的生活方式、促进各年龄段人群的福祉。
第4项:确保包容、公平的优质教育,促进全民享有终身学习机会。
第5项:实现性别平等,为所有妇女、女童赋权。
第6项:为所有人提供水和环境卫生并对其进行可持续管理。
第7项:确保人人获得可负担、可靠和可持续的现代能源。
第8项:促进持久、包容、可持续的经济增长,实现充分和生产性就业,确保人人有体面工作。
第9项:建设有风险抵御能力的基础设施、促进包容的可持续工业,并推动创新。
第10项:减少国家内部和国家之间的不平等。
第11项:建设包容、安全、有风险抵御能力和可持续的城市及人类住区。
第12项:确保可持续消费和生产模式。
第13项:采取紧急行动应对气候变化及其影响。
第14项:保护和可持续利用海洋及海洋资源以促进可持续发展。
第15项:保护、恢复和促进可持续利用陆地生态系统、可持续森林管理、防治荒漠化、制止和扭转土地退化现象、遏制生物多样性的丧失。
第16项:促进有利于可持续发展的和平和包容社会、为所有人提供诉诸司法的机会,在各层级建立有效、负责和包容的机构。
第17项:加强执行手段、重振可持续发展全球伙伴关系。
二、投稿要求
1.本次活动征集的作品形式包括文稿、图片、音/视频(包括歌曲MV)、书法/书画(以图片形式呈现),体裁包括散文、诗歌、通讯、报告文学等。其中文字作品字数原则上不超过2000字/篇;音/视频作品原则上不超过3分钟/件,要求画质高清、声音清晰;图片作品(包括书法/书画)大小原则上不超过10M/幅。投稿文字作品以英文为准,中国人的要求中英文对照。
2.参加本次征文活动的作品须为原创。发现作品有抄袭或其他违反原创原则情形的,取消作者参加本次征文活动的资格并通报作者供职单位。
3.本次活动征集到的所有作品,主办方拥有修改权、改编权、使用权和发布权。主办方不承担包括肖像权、名誉权、隐私权、著作权、商标权等纠纷而产生的法律责任。
4.论坛将组织专家本着"公平、公正、公开"原则进行评选,最终评定17项代表作品,按奖项发放奖金,并颁发荣誉证书。
5.本次征文活动谢绝纸质来稿,所有作品一律以"附件"方式发送至本次活动的官方专用电子邮箱。投稿可以机构或个人名义参加,机构名义的需有机构推荐函。
邮件主题格式为"声援可持续发展目标x + 作者姓名+ 推荐机构或个人+ 作品标题",并在邮件正文中留下联系方式,推荐机构有关函件(盖章的推荐信)或个人作品,一并以附件(电子扫描件)形式发送。"x"代表1-17项目标。
6.奖项设置:17项代表作品,每项设一等奖1名,二等奖2名,三等奖3名。获奖作品的推荐机构和个人有机会同丝路代表团一起出访和交流。
7.作品征集时间:即日起至2022年11月30日。
三、刊播安排
统筹考虑、择优选用收集到的征文作品,基于联合国世界丝路论坛下融媒体优势平台,系统化安排、全平台推送、立体化传播。刊播进度视作品征集情况而定,初定5月2日正式启动。
1.纸媒发布:要闻版、专刊版、副刊版开设相关栏目,择优刊发优质文稿、图文、书画(书法)作品。
2.新媒体发布:官方微信公众号、官方微博等新媒体平台开设相关栏目模块,集中有序刊播多体裁、多形式征文作品。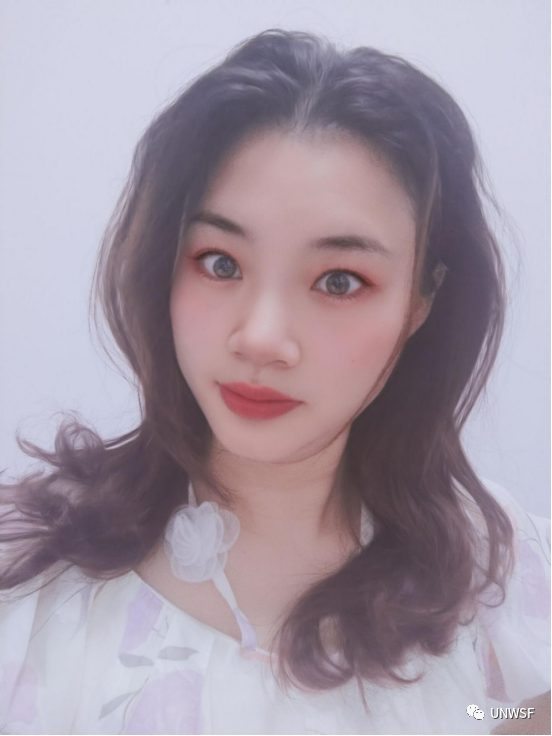 图为丝路大使余小姐
商务合作:赞助商、冠名商、以及其他商务合作欢迎联系
联系人:丝路大使余小姐
联系电话:+86-18829359380 (微信同号)
电子邮箱:max@unwsf.org
unwsf2016@163.com
联合国世界丝路论坛
2022年4月12日
United Nations World Silk Road forum supports the "17 sustainable development goals".
[UNWSF news] The abbreviation of the United Nations Sustainable Development Goals (SDGs) is the 17 global development goals formulated by the United Nations. After the expiration of the Millennium Development Goals (MDGs) from 2000 to 2015, SDGs will continue to guide the global development work from 2015 to 2030.
On September 25, 2015, the United Nations Summit on sustainable development was held at its headquarters in New York. At the summit, 193 member states of the United Nations officially adopted 17 sustainable development goals. The sustainable development goal aims to completely solve the development problems in the three dimensions of society, economy and environment in a comprehensive way from 2015 to 2030, and turn to the path of sustainable development.
The United Nations World Silk Road Forum (UNWSF) is a non-profit, non-governmental and independent legal organization for international cooperation legally registered in the United States and registered by the United Nations Economic and Social Council. Its headquarters is located at the headquarters of the United Nations. With regard to the 2022 plan of solidarity with the United Nations sustainable development goals, this activity is part of the plan of activities to give full play to the active participation of young leaders in promoting the sustainable development goals.
The United Nations World Silk Road forum supports the sustainable development goals, carries out high-quality, high-level and high-level exchanges with science and technology as the medium and culture and tourism as the line, promotes the development of realizing the sustainable development goals, and carries out the "sustainable development goal essay solicitation" activity globally:
Joint institutions:
United Nations World Silk Road Forum
Yangzhou Public Diplomacy Association
Association for Sri Lanka - China Social and Cultural Cooperation
South Asia Chinese Friendship and Cooperation Organization
1、 Theme of works
Focus on the 17 sustainable development goals:
Item 1: eradicate all forms of poverty in all parts of the world.
Item 2: eradicate hunger, achieve food security, improve nutrition and promote sustainable agriculture.
Item 3: ensure a healthy lifestyle and promote the well-being of people of all ages.
Item 4: ensure inclusive and equitable quality education and promote lifelong learning opportunities for all.
Item 5: achieve gender equality and empower all women and girls.
Item 6: provide water and sanitation for all and manage them sustainably.
Item 7: ensure access to affordable, reliable and sustainable modern energy for all.
Item 8: promote sustained, inclusive and sustainable economic growth, achieve full and productive employment and ensure decent work for all.
Item 9: build risk resilient infrastructure, promote inclusive and sustainable industries and promote innovation.
Item 10: reduce inequality within and between countries.
Item 11: building inclusive, safe, risk resilient and sustainable cities and human settlements.
Item 12: ensure sustainable consumption and production patterns.
Item 13: take urgent action to address climate change and its impacts.
Item 14: protection and sustainable use of oceans and marine resources for sustainable development.
Item 15: protect, restore and promote the sustainable use of terrestrial ecosystems, sustainable forest management, combat desertification, stop and reverse land degradation and curb the loss of biodiversity.
Item 16: promote peace and tolerance for sustainable development, provide access to justice for all, and establish effective, responsible and inclusive institutions at all levels.
Item 17: strengthening means of implementation and revitalizing the global partnership for sustainable development.
2、 Submission requirements
1. The works collected in this activity include manuscripts, pictures, audio / video (including song MV), calligraphy / painting (presented in the form of pictures), and the genres include prose, poetry, communication, reportage, etc. In principle, the number of words in written works shall not exceed 2000 words / article; In principle, audio / video works shall not exceed 3 minutes per piece, and the picture quality shall be high-definition and the sound shall be clear; In principle, the size of picture works (including calligraphy / painting) shall not exceed 10M/ piece.The submitted works shall be in English. Chinese people require both Chinese and English.
2. The works participating in this essay solicitation activity must be original. In case of plagiarism or other violations of the principle of originality, the author shall be disqualified from participating in this essay solicitation activity and the author's service unit shall be notified.
3. The organizer has the right to modify, adapt, use and publish all the works collected in this activity. The organizer shall not bear the legal liability arising from disputes including portrait right, reputation right, privacy right, copyright, trademark right and so on.
4. The forum will organize experts to conduct selection based on the principle of "fairness, impartiality and openness", and finally evaluate 17 representative works. Bonuses will be awarded according to the awards and honorary certificates will be issued.
5. Paper contributions are not allowed in this essay solicitation activity, and all works are sent to the official e-mail of this activity in the form of "attachment". Contributions can be made in the name of institutions or individuals, and those in the name of institutions need a letter of recommendation.
The subject format of the email is "support for the sustainable development goal x + author's name + recommendation institution or individual + work title", and the contact information is left in the body of the email. The relevant letters of the recommendation institution (sealed recommendation letter) or personal works are sent in the form of attachment (electronic scanning). "X" stands for 1-17 goals.
6. Award setting: 17 representative works, each with first prize, second prizes and third prizes. The recommendation institutions and individuals of the award-winning works have the opportunity to visit and communicate with the Silk Road delegation.
7. Collection time: from now to November 30, 2022.
3、 Publication and broadcasting arrangement
Based on the media advantage platform under the United Nations World Silk Road forum, the collected essay solicitation works shall be comprehensively considered and selected, and systematic arrangement, whole platform push and three-dimensional communication shall be carried out. The publication and broadcasting progress depends on the collection of works, which is initially scheduled to be officially launched on May 2.
1. Paper media release: relevant columns are set up in the important news edition, special edition and supplement edition, and high-quality manuscripts, graphics and pictures, calligraphy and painting (calligraphy) works are published on a selective basis.
2. New media releases: Official WeChat official account, official micro-blog and other new media platforms offer relevant modules, and centrally and orderly broadcast multiple genres and forms of essay writing.
Business cooperation: sponsors, title sponsor and other business cooperation are welcomed to contact.
Cooperate and contact the Silk Road ambassador to discuss:
Tele:+86-18829359380 (wechat account)
E-mail:max@unwsf.org
UN World Silk Road Forum
April 12, 2022